The Mont Blanc flight, a unique experience.
From Chambéry, take off for a panoramic flight over the Alps, the Mont Blanc massif and Savoy lakes…
We offer 2 tours around Mont Blanc, to satisfy all expectations!
The "Great Alps" flight
The Mont Blanc – the 3 Valleys – The Maurienne
We fly over the Mont Blanc as well as the Swiss and Italian Alps, the Vanoise park, the ski resorts of Tarentaise, Maurienne and Oisans, the Etendard glacier, the Arves needles.
A unique show, even for insiders…
This trip in the heart of the Alps lasts about 1 hour and 10 minutes, the pilot will comment on the areas overflying and you can ask any questions you want!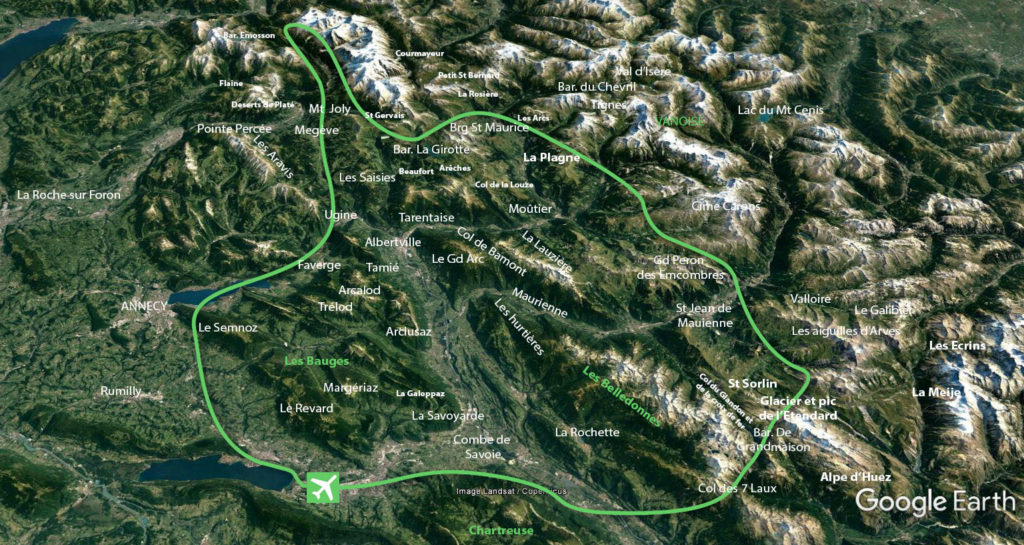 The Mont Blanc
4807 meters, the summit of Europe!
A 50 minute flight to meet the Mont Blanc and its glaciers.
An unforgettable journey to the roof of Europe, from where you can see the ropes and the various mythical refuges. To share with family or friends and come back with your head full of dreams.
The Mer de Glace, the Drus, the Aiguille Verte, the Grandes Jorasses, all will be at the wing!