Offer a Trial Flying lessons "Gift Vouchers"

We will get you the unforgettable flight training experience with the only one airline in Courchevel !
Our "Discovery Flight" Gift Packs are available all year round
departing from Courchevel or Chambery.
Now you can experience the thrill of flying an aircraft for the first time
Discovery flights will delight children and older ones who are looking for thrills and emotions.
Board our aircraft with one of our professional pilot for a discovery flight !
At Courchevel's only flight school and airline, you won't forget that first flying experience!
Are you under 21? You get 10% discount!
The flights are performed with our Cessna 172 or Jodel D140 aircraft, both equipped with a 180hp engine.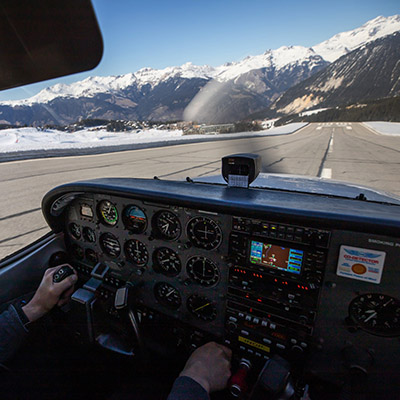 Pilot for one day
During this flight, you have the controls under your instructor supervision!
Introducing Mountain Flying
Fly to an Altiport of your choice among Courchevel, Méribel, Alpe d'Huez and Mègeve.
You will perform your first mountain landing!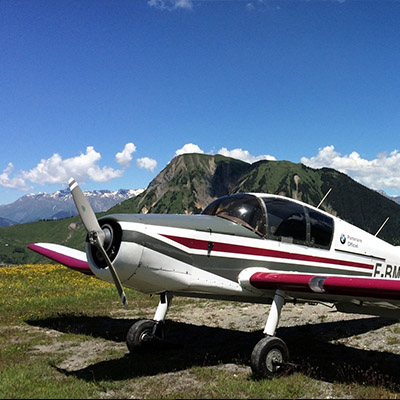 Mountain Pilot
Take-off for an Altiport (Courchevel, Méribel, Alpe d'Huez and Mègeve) and a second take off chosen by the instructor
Depending on the season and the weather, you can even make a glacier landing!…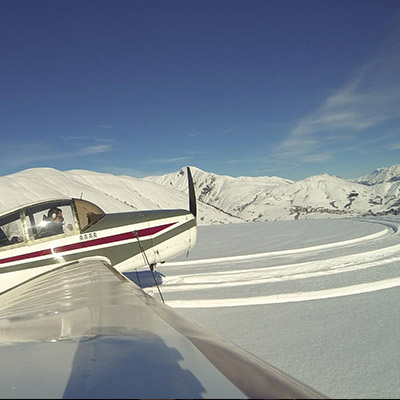 Explorer of the Alps
During those 3 flights, you will fly to three altiports from the Alps + 2 altisurfaces (snow-covered or not, depending on the season!).
You will enjoy few breaks to capture those moments with your instructor.
Thrills Guaranteed!
All flights are on the same day, with no passengers on board other than the beneficiary of the Discovery Flight Gift Pack.

Do not hesitate to contact us for any information.