Alpine Airlines is today the only company in the world to offer commercial flights from and to the Courchevel altiport. For it Alpine Airlines obtained a Air Operator's Certificate (AOC) issued by the French Civil Aviation Authority (DGAC) according the latest regulation.
That certificate guarantees a control of flight procedures, pilots and aircrafts at the same level as that international commercial airlines.
Our aircrafts are twin-engines, registered in France and our maintenance center is located at the Chambery Savoie Airport in France.
The aircrafts that landed till now in Courchevel were aircrafts of "owners, co-owners" or similar, flying under this specific regime without any approval from the authority to conduct paying commercial flights.
---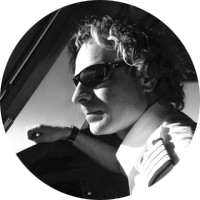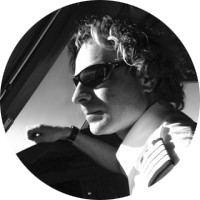 Christophe Chapuis
CEO
Flight Safety Manager
Mountain Instructor Wheel and Ski, Night Flight and Flight Examiner.
Instructor for more than 20 years from 4-seater aircrafts to the Boeing 777, from initial private pilot training to professional and advanced pilot training.
He created the Aerosavoie company in 2011 alongside Jean-Baptiste Pennazio,and will take part of the development of the first mountain professional training school and skydiver dropping before the dedication to the the unique airline of the French Alps, Alpine Airlines.
Christophe Chapuis is also a Boeing 737NG captain in a large European aviation group.
"Resurrect commercial mountain aviation was a very ambitious project, at the height of our magnificent peaks."
In a regulatory context that has never been so complex for air carriers, the entire Aérosavoie team has, through its professionalism, expertise and its determination, created the only mountain airline in the French Alps.
Alpine Airlines is compliant to the last aviation industry standards in terms of flight safety, training and operation. We will be pleased to welcome you aboard our aircrafts for unforgettable flights through our mountains»
---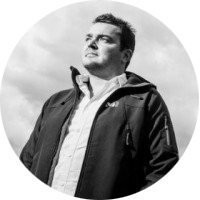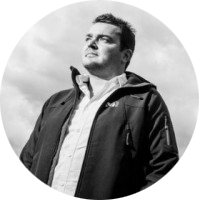 Jean-Baptiste (Jb) Pennazio
General manager
Head of Flight Operations and Crew Training
Head of Training ATO AEROSAVOIE
Passionate about mountain aviation, he obtained his pilot's license at the young age of 17.
Professional pilot and instructor since he was 22 and mountain instructor at 25.
Today flight mountain examiner (FE) , Pilatus PC6 and multi-engine (CRE).
7000 flight hours and more than 10,000 mountain landings.
He founded the Aerosavoie company In 2011 with Christophe Chapuis for pilot training specialized in mountain flying and skydivers dropping pilots in Chambéry.
In 2012, the training center became the first European certified mountain flying school (Approved Training organization – ATO).
In 2014, after introducing new key players in the company, the project of the company Alpine Airlines started. Gather passenger transportation and mountain aviation was the goal, today achieved through months of work and a strong team full of energy and passion.
On Jean-Baptiste Pennazio's side, Alpine Airlines is first of all a human adventure.
"The Director of Flight Operations responsibilities require an tremendous knowledge of the Alpine environment, the equipment used and the regulation constraints. "
" Safety and comfort are the top priorities for Alpine Airlines pilots. Each pilot is at least a certified flight instructor and qualified for mountain flying according to the criteria of the European Agency for Civil Aviation Safety ".
---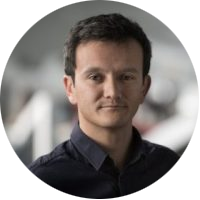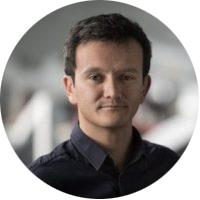 Satya Remond
Head of Airworthiness
Research & Development Engineer
Passionate about everything flying, Satya has a 10 years experience in aeronautical design and innovation. He is the co-designer of a unique seaplane based on a hydrofoil technology which he signed the patent at the young age of 22.
"Flying over geographical constraints is one of the aviation magics, especially in a mountaineous environement where land accesses can be complex. Bringing Alpine Airlines the technical keys to make mountain air transportation evolve is a challenge that I am excited to take."