The gift card to fly over
the Alps and the Mont Blanc…
An original idea for an unforgettable present!
Christmas, Birthday, wedding, retirement ?
All the occasions are good to offer this original gift, which will delight young and old!
Order & Receive in a few second a personal Boarding GIFT Card!
Just fill in the order form below and you receive immediately by mail the Gift Card !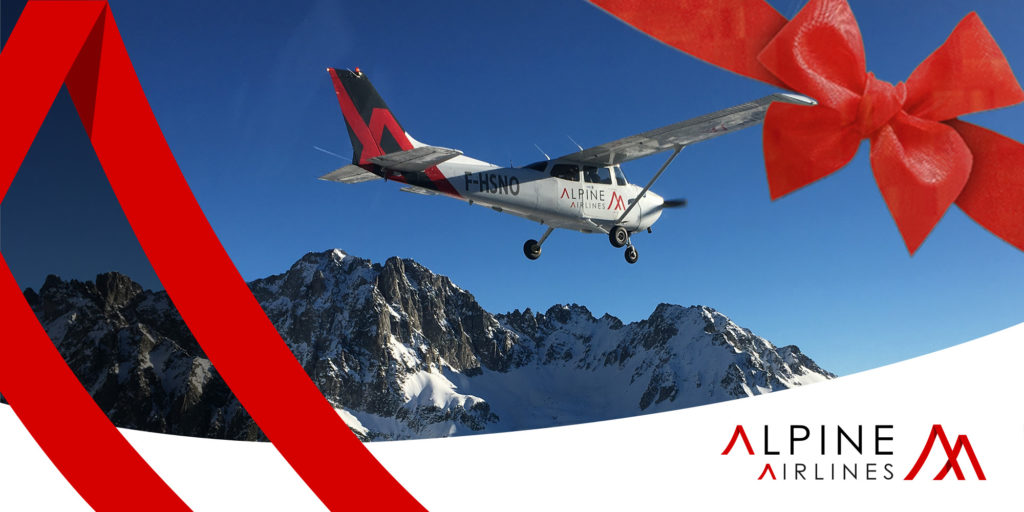 Looking for a romantic & personal experience ? Privatize your flight!
The benefits of private flight:
Order a privat pack (available for 2 persons), and enjoy a flight without other passengers…
We guarantee that you will be alone on board the aircraft (with the pilot of course!), but also:
+ Flexibility : You fix the date et departure time
+No passengers, the aircraft is just for you.
Three participants?
Save up to 60€ on the 3rd passenger with our family offer!
Just choose one of the offers "3 people" Mont Blanc or Grandes Alpes, the discount is immediate to order 🙂
How to order a Boarding Gift Card ?
Choose the offer you want
Fill in the form and pay on-line,
Check your mail,the Gift card is here !
We use PAYPAL for online payment. No account is needed.

Next step ?
Contact us by mail or phone and fix a date with you !
Any questions ?
Check our Frequently asked question or Contact us !
Now let's go, choose your Gift !