OUR BASES
Chambéry – LFLB | Courchevel – LFLJ | Saint-Tropez – LFTZ
3 bases located in the Alps and Côte d'Azur region, to stay as close as possible to our passengers.
These bases have passenger capacity, hangars for our planes and offices for the use of our employees.
---
Courchevel
Main base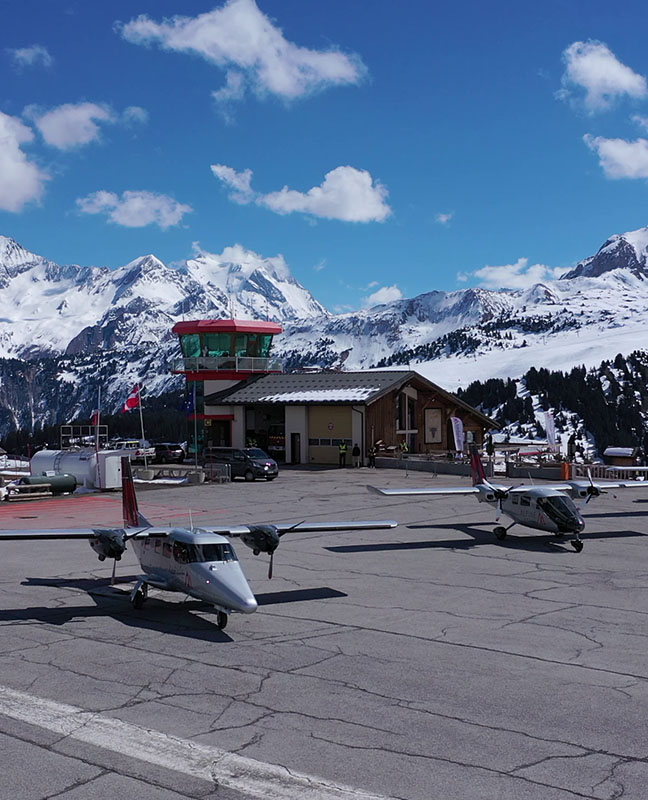 Located in the heart of the world's largest ski area, the three valleys, the prestigious resort is an international benchmark in the landscape of high-end winter sports.
With Alpine airlines and its base located on the Altiport of Courchevel, it has never been easier to reach the resort to enjoy its incredible ski area, its very high quality of hotel, its luxury shops as well as its typical and gastronomic restaurants.
Alpine airlines is the only airline to have the necessary accreditations to carry out commercial flights on this mythical runway.
Chambéry
Main Base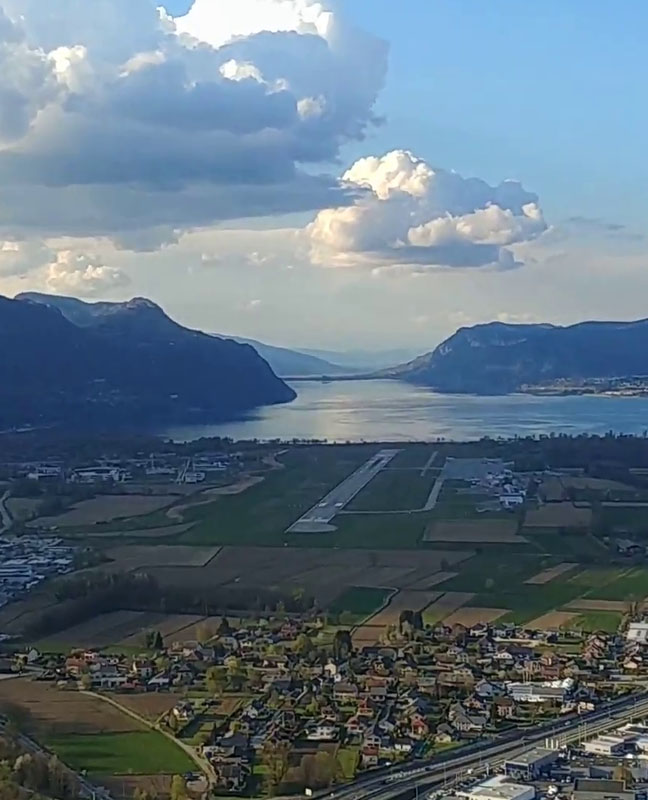 International Airport hosting the 3rd most important private aircraft traffic in France after Paris-Le Bourget and Cannes.
This platform has the reception facilities to organise the best travel to and from the Rhône-Alpes region.
It is also the closest international airport to the major ski resorts of the French Alps to host private jets .
Saint-Tropez
Summer Base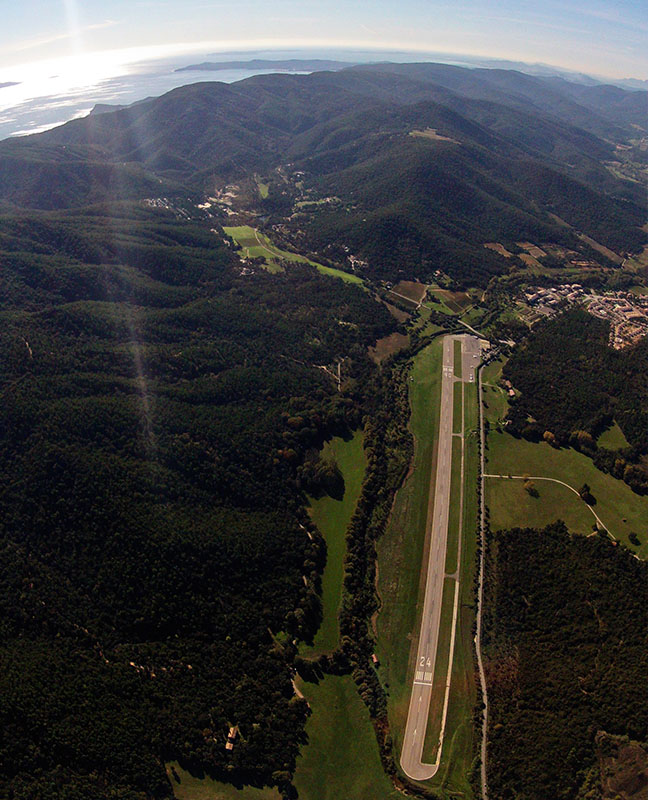 Located between Cogolin and La Mole, the international airport of Saint-Tropez welcomes 4 000 planes or 8 000 movements for several thousand passengers over the year.
At the entrance to the Gulf and 15 kilometers from Saint-Tropez, the airport is ideal for business aviation. Elegant premises, personalized service and very attentive for all reception, passenger and crew assistance operations.
In its lush greenery, the Airport offers a set of technologies that are both modern and efficient.
Saint-Tropez Alpine Airlines Base airlines is open all summer to serve the stations ma'aleneers of the Corniche des Moors, from Lavandou to Saint-Tropez, as well as Corsica and Italy among other destinations with a maximum of flexibility and optimal flight times.
---
"Montagnes si belles, je vous aime et puisque vous ne pouvez venir à moi, permettez que j aille vers vous, à pied ou en avion, vous faire la cour. Mes pensées seront pures, je vous boirai des yeux, j écouterai vos silences et vos tonnerres ;je vous demande une caresse de mes ailes, un respectueux baisemain tout au plus ! Et jusqu'à la fin de ma vie que je vous donne, je crierai : j'ai vu le Paradis Terrestre, j'ai vu la grandeur et la vraie beauté, la mesquinerie n'existe pas".

Henri Giraud – Pilote de glacier