From Chambéry airport, discover the Savoy lakes from above!

Lakes and mountain landscapes till the horizon…
A stunning experience to be shared!
From Chambery airport towards Savoy summits
This 30-minute flight from Chambéry flies over Lake Bourget (The largest natural lake in France), then Annecy." You will fly over Aix Les Bains and Hautecombe Abbey. Then the road continues to the Haute-Savoie with Annecy and its lake, the Bauges massif, the Semnoz, the Chéran River to find the Savoie again by Le Revard and the Cross of nivolet….
Any questions about this flight?
When and where? Departing from Chambéry Savoie airport, every day, don't wait for bad weather!
Our offices are located at the end of the airport, heading south you will not miss us!
For whom? Panoramic flights are for the whole family, young and old!
Booking ?
Contact us by email, phone or form below. All you need is a name and phone number for the booking
It is best to book a few days before to make sure we are available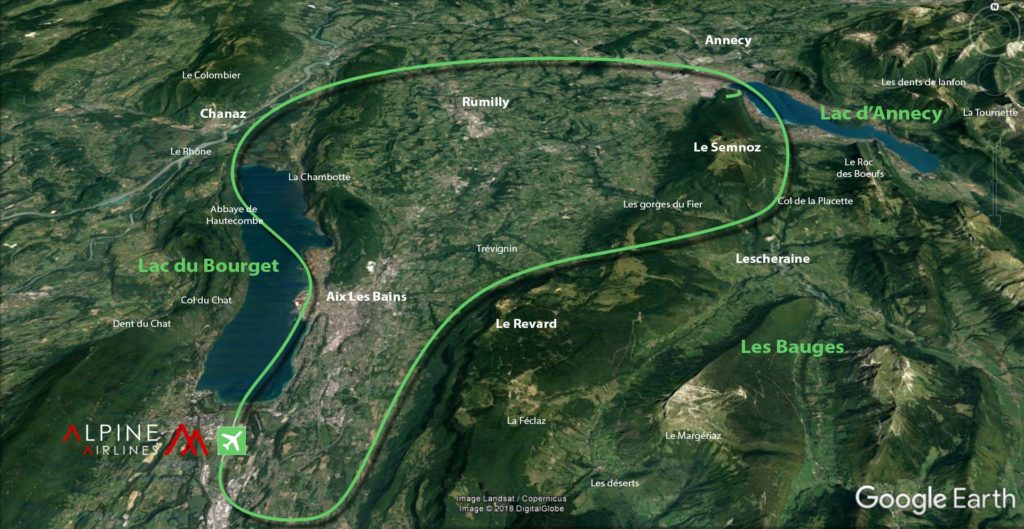 Buy the gift voucher online
Gift voucher for 2 passenger