Built : June 2017
7 / 8 passengers
Panorama
Vulcanair AVIATOR TP 600 is the high quality aircraft type from the manufacturer Vulcanair.
With its 2 Rolls Royce turbines developing 480 hp each, it is one of the most powerful aircraft in its class. Its short landing and takeoff performance makes the AVIATOR TP 600 a highly adapted aircraft to the passengers needs.
The spacious and comfortable cabin allows to install 6 passengers and more, as well as their luggage with no limitations. Skis are also welcome on board for weekends in Courchevel!
Thanks to a modern avionic and last generation systems, the AVIATOR can perform all type of missions in difficult weather conditions.
The Doppler weather radar helps the flight crew with thunderstorms, areas of precipitation and turbulence, while the infrared camera will assist them during operations with low external visibility.
An exemplary fuel consumption for responsible transportation

The modern engine of this aircraft and its aerodynamic performance allow a carbon footprint per passenger 2 to 4 times lower than helicopters and Pilatus PC12, King Air, Citation Mustang, etc.

At 215 Kt, the aircraft burns a total of 170 liters per hour.

Performance & Specifications
---
FAST
60% faster than helicopters
215 Kt – 400 km/h (250 mph)
AT THE CUTTING EDGE OF TECHNOLOGY
Thanks to its 2 Rolls Royce turbines, the AVIATOR can use runways less than 800 meters long, which allows it to access to more than 95% of aerodromes of Europe.
It is also equipped with the latest innovations in terms of embedded avionics:
Full deicing system
Doppler Weather Radar
EVS Infrared Camera Vision
Radio altimeter
3D Map
SPACIOUS
The AVIATOR is certified for 10 passengers.
Alpine Airlines uses it in its 6/7 passengers configuration and in 8 passengers configuration on demand.
The large luggage compartment gives you the option to bring all the suitcases and ski equipment you need for your stay.
BAGGAGES CAPACITY
With 6 adults, a hold of 2.5m3 is available, allowing to board 8 large suitcases, or 6 large suitcases with all the necessary ski.
RANGE
1340 Km with 8 adults
1700 km with 5 adults
---
For your well-being, every detail counts.
A mini bar is available to passengers, free of charge. You will find refreshing drinks and treats
On request, a personalized catering will be at your disposal.
Cabin heating can directly be set by passengers. You can at any time, reduce or increase temperature.
Air conditioning works on the ground, right after the engines have started.
USB sockets give you the option to charge tablets and smartphones.
---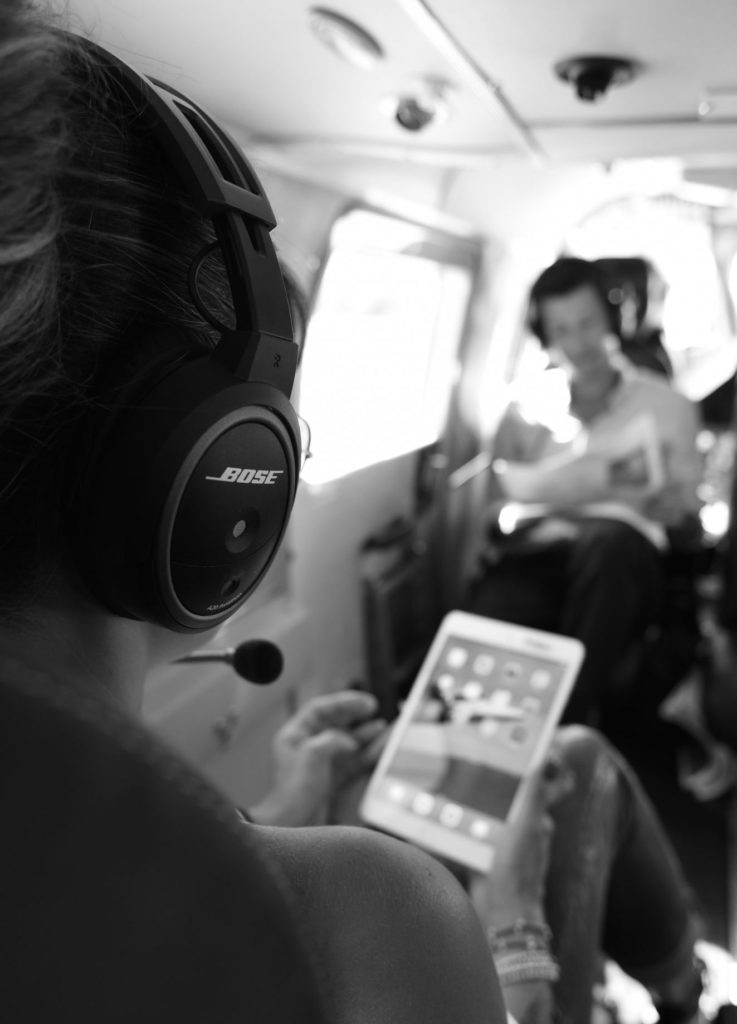 BOSE TECHNOLOGY
All passengers can wear a last generation BOSE headset for optimum comfort and silence.
Whether you're watching a movie on your iPad, listening to music, or just relaxing during the flight, BOSE advanced technology will be part of your Alpine Airlines flying experience.
Interior and cabin configuration
Here is one of the possible configurations for 5-6 passengers. Other configurations are possible, from 4 passengers (with extended luggage capacity) to 7 passengers