Experience the take-off from the mythical Courchevel runway!

A stunning experience to be shared!
Take-off from Courchevel altiport! 537 meters and 18.66 slope for the steepest part, the track is short but well enough for our aircraft and our expert pilots!
After take-off, you will fly over Courchevel and its various levels (Courchevel, Moriond, Courchevel Village, Le Praz) and Then La Tania.
The Mont Blanc, la Grande Casse, La Saulire and many other peaks in the background!
This flight is suitable for everyone, even the little ones!
During the flight, the pilot comments on the peaks above, but he will also answer all your questions.
The cruising altitude of the aircraft is about 2000 meters, which allows you to fully appreciate the landscape!
Any questions about this flight?
When and where? Departing from Courchevel airport, every day in season, don't wait for bad weather!
Our offices are located on the Altiport next to the Tower of Control, you can't miss us!
The first flight in Courchevel, For whom? Air flights are for the whole family, young and old!
Booking ?
Contact us by email, phone or form below. All you need is a name and phone number for the booking
It is best to book a few days before to make sure we are available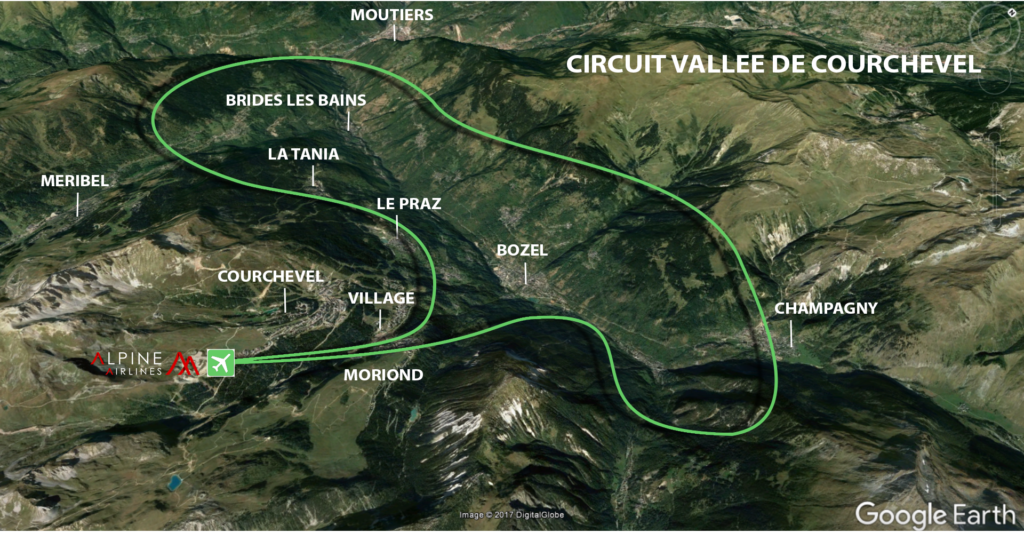 Booking form