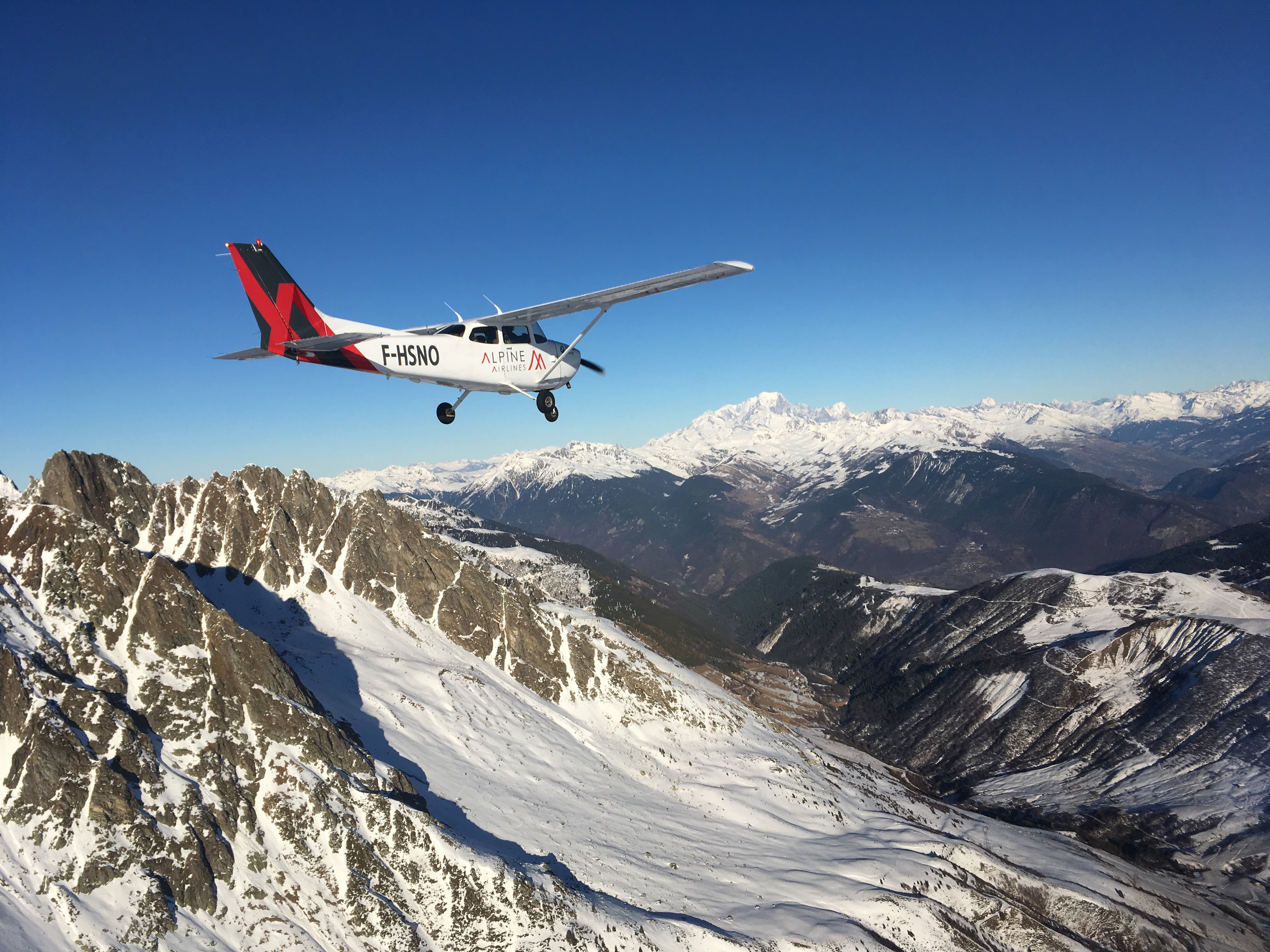 Cessna 172
Mountain flight, Courchevel site authorization & altiports
The Cessna C172 is certainly one of the most widespread light aircraft in the world. Simple to implement, robust and reliable, it has seduced light aviation for decades.
In the mountains, he was able to find his place thanks to his short takeoff and landing qualities and his ease of piloting.
Alpine Airlines uses the Cessna 172 for pilot training for the Courchevel qualification, but also for the qualification Méribel, Megève and Alpe d'Huez.
First time flights and sightseeing tours over the 3 valleys, the French Alps and Mont Blanc are carried out with our Cessna 172 and also with our twin-engine P68 OTC.
Our Cessna 172 is the F-HSNO, to stay in the winter theme just like the P68F-HSKI
---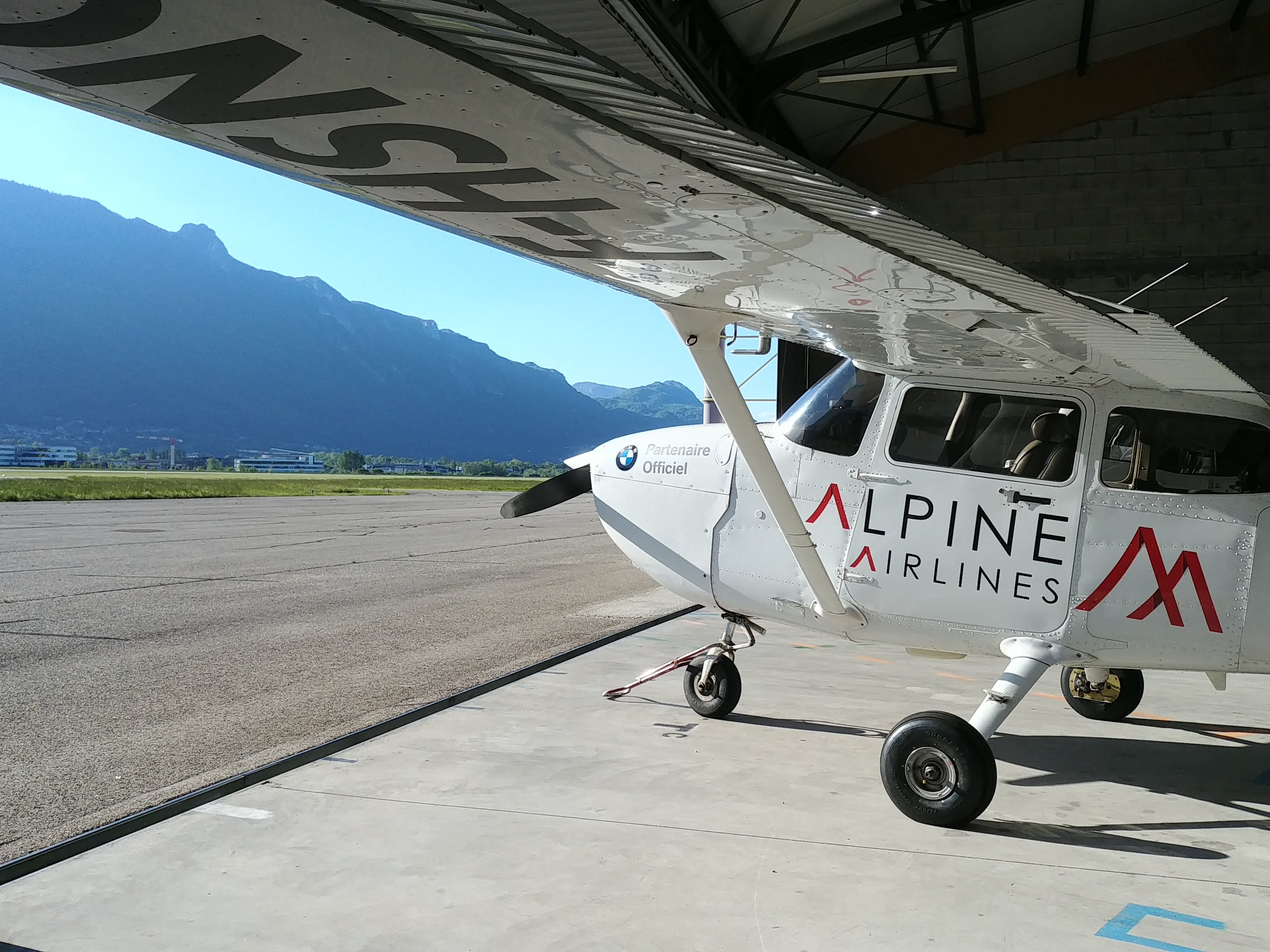 Specifications
General characteristics
Crew: 1
Capacity: 3
Length: 8.28 m
Envergure: 11 m
Performance
Distance: 959 km (518 NM) at 75 power and 8,500 ft
Ceiling 4,250 m (14,000 ft)
Climb rate: 3.7 m/s (730 ft/min)
---
Video "around the patch" in Courchevel !