Calvi | Corsica | LFKC
The city of Calvi is located in the west of Corsica. It is particularly known for its white sandy beaches and its half-moon bay.
The airport of Calvi-Sainte Catherine is an international airport located about 8 km south east of Calvi.
Alpine Airlines will bring you from Saint-Tropez, Nice, Cannes and more, to the beautiful city of Calvi.
Curiosities and good addresses …
By taking you closer to your destination you can enjoy the island, its landscapes and its activities. Enjoying the sun and the white sand beaches, going visit the Revelatta lighthouse or the Calvi citadel.
Thanks to your stay, you will be able to enjoy the Reginu golf course , which is only a few kilometers from Calvi, or even go scuba diving in the heart of the bay, and discover Corsican wines thanks to wine tours …
You can stay in " La villa Calvi ", on the heights of the city. Or in the luxurious hotels: " La Signoria ", " Hotel Corsica " or " L'Acquale "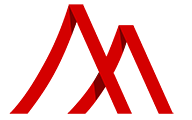 Alpine Airlines – An unique airline
The only airline authorized to use the altiports of Courchevel and Megève: this authorization is issued by the Directorate General of Civil Aviation (DGAC) and the European Aviation Safety Agency (EASA)
Mountain flying specialist, Alpine Airlines trains its pilots in the excellence of mountain flying, in order to guarantee the highest level of safety.
The first professional school accredited at European level for the training of mountain pilots. Our pilots are trained in our own ATO(European standard) certified training centre.
Alpine Airlines fleet aircraft are exclusively twin-engine aircraft, adapted to short mountain slopes, guaranteeing performance and safety.
The entire fleet is registered under the French flag, allowing the highest level of control by the authority.